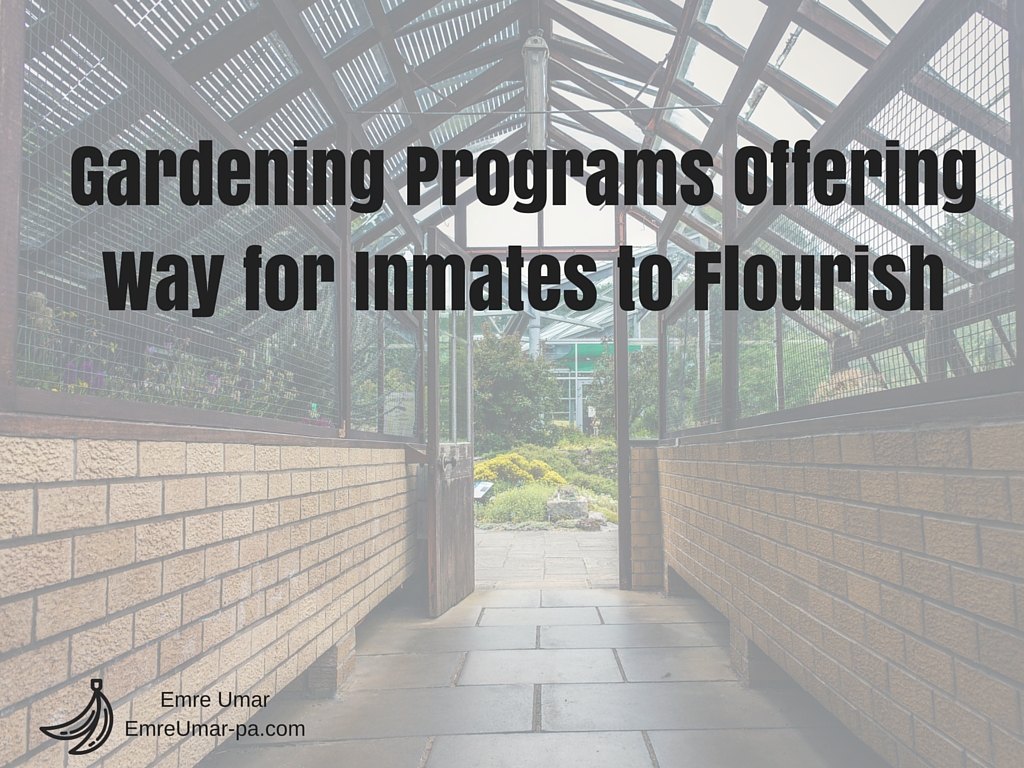 Often times when inmates get free time it's spent doing one of a small number of cliche activities: lifting weights, playing basketball or hanging around the courtyard talking to fellow inmates. Images of prison yard fights and violence conjure in the heads of people who think about the idea of time spent by prisoners outside of their cell.
But the Insight Garden Program hopes to change that, and so far it's working.
The program, which is exclusive to California at the moment but hopes to expand nationwide, allows prisoners to experience nature while incarcerated. The thought of prisoners learning about horticulture, landscaping and plant life may seem far-fetched, but it has seen great results when applied. This is due in part to the fact that the Insight Garden Project not only allows for an educational and calming outlet for prisoners to spent their free time, but it better prepares them for their lives upon release.
According to the National Institute of Justice, three quarters of those who spend time behind bars will wind up arrested within five years of their release. This can be due in part to a lack of social and job-related skills upon release into the outside world. But gardening programs like IGP can help to change that.
Planting Justice, an organization that aided the Insight Gardening Project in opening the first vegetable garden inside of a prison in San Quentin, claims that it's programs can drop the inmate recidivism rate substantially. According to its website, only 10 percent of the inmates who go through the gardening programs available find themselves back in prison. According to Planting Justice, at least 10 former inmates who participated in the gardening project were hired to do landscaping work and given living wages upon their release.
IGP takes a holistic approach to reforming and empowering inmates that elect to take part in the weekly programs. The approach is two fold, focusing on both the "inner gardener" and the "outer gardener" in separate but equally important points of focus.
The "inner gardener" workshops help inmates reform themselves internally, utilizing measures such as meditation, ecotherapy (nature-based psychological therapy) and emotional process work.
The "outer gardener" classes instruct inmates on exactly what you'd expect: landscaping tools, gardening and knowledge of the ecosystem and other skills useful in life. On top of the life skills and valuable experience, the gardens have an additional benefit: fresh food.
"Just think about it," said Charles, an inmate in a video from Panting Justice. "Fresh tomatoes and all of those things, that's a dream to us."
And the dream that Charles, one of the inmates in the flagship San Quentin program, spoke of extends beyond just those in the program itself. The food helps to feed the prisoners within the prison and helps cut back on prison costs, but in some cases excess food is donated to local shelters, helping give aid to those in need outside of the walls of prison.
Other similar programs have found incredible rates of success around the country. Prisons in states such as Ohio, Pennsylvania and New York have recognized the importance of utilizing a gardening program for both inmates and the community.
While the stigmas that surround prisoners may be hard to break, gardening programs like these can help transform not only the perception of prisoners, but inmates' outlook on life and their post-incarceration success.